The Modern-Day GK
Consisting of three brothers from Sunderland, The Modern Day GK combines all the expertise and experience required to teach and develop goalkeepers.
What we do goes beyond the physical training; we help goalkeepers improve every aspect of their game, from instilling positivity into their style of play, to effectively managing their responsibility.
The Modern Day GK helps professionals recieve the recognition they deserve through developing the way managers and fans interpret talent.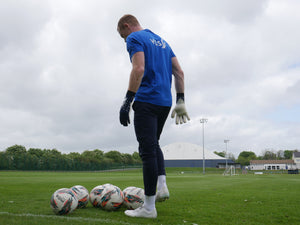 We've spent the last 6 years...
Creating content on every aspect of goalkeeping, from technical advice to mental guidance and a few fun viral videos along the way.  Through this content, we've managed to build a huge audience of amazing, supportive followers and we are so lucky to have you!  We're still doing our best to create content on parts of goalkeeping that have been missed through the years.  We're also so happy to finally be in the position to release our own clothing and merchandise including the handling gloves that we've spoke so much about. Its taken us so long to finally bring out our new range but we hope you can appreciate, we just wanted to find the best quality for you guys.